Your Toyota Corolla Service Schedule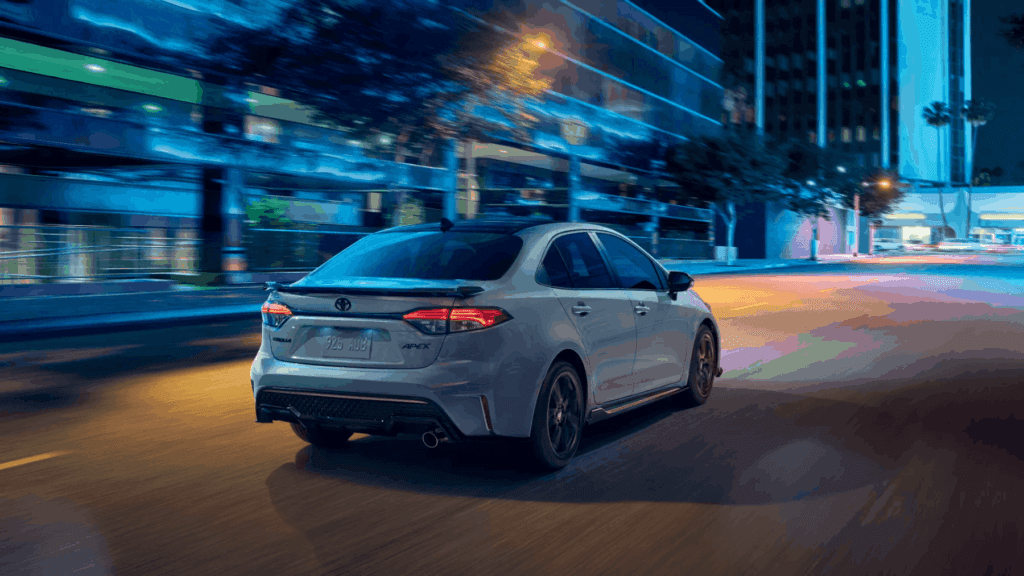 The Toyota Corolla service available here at Toyota Chula Vista is essential for safe and comfortable driving. When you come down to our dealership, you'll find high-quality Toyota parts, reliable maintenance and care, and the information you need to protect your vehicle.
Toyota Corolla Service
There are many benefits to routine car service and care, like improved vehicle efficiency, maintained vehicle value, and comfort on every ride.
Here are some of the most important Toyota Corolla services to schedule for your vehicle.
Oil Change: We rely on the oil in our vehicle to keep the engine cool and well lubricated, so the parts don't grind themselves to pieces. It also collects the dirt and debris that kicks up from the road, which is why your oil needs to be changed regularly. In the Toyota Corolla, the oil should be changed every 3,000-5,000 miles or 7,500-10,000 when using synthetic oil.
Brake Pad Replacement: Toyota Corolla brake pads should be replaced every 30,000-70,000 miles, depending on what kind of driving you do. If you notice your brake pads are starting to wear down, it may be time for a brake pad replacement.
Battery Inspection: The average life of a car battery is three to five years, but environment and driving behavior can reduce capacity. Get your battery tested regularly and watch for signs of battery wear, like dim lights or the smell of sulfur.
Tire Rotation: Your Toyota Corolla's tires should be rotated between 5,000-7,500 miles to ensure the tires wear down evenly and to prevent alignment complications.
It's easy to find your perfect Toyota Corolla and keep it running right with the service and care available here at Toyota Chula Vista. Schedule test drives and maintenance at our dealership today.