When Should You Visit Toyota Chula Vista for Toyota Service?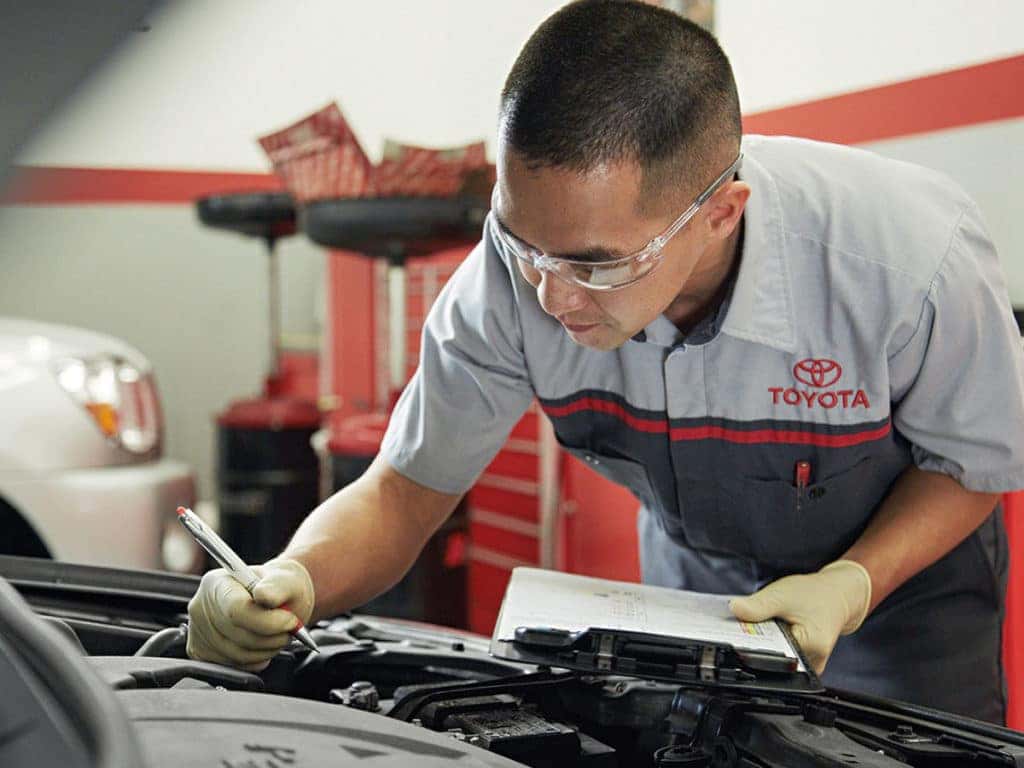 When it comes time to schedule your next Toyota service appointment, turn to the team here at Toyota Chula Vista. We're not just dedicated to helping Chula Vista drivers find the perfect new or pre-owned Toyota vehicle to fit their needs. We also want to ensure it continues to run as smoothly as the day you first took it home, with expert Toyota service and care.
How Long Can I Put Off Toyota Service?
The truth is you should never skip your car service. There are many benefits to routine auto service and car care, like improved vehicle safety, efficiency, and comfort, and Toyota Chula Vista is here to make it as easy as possible to get the service your vehicle needs. Here are just a few of the most common service tasks and when to schedule them.
Service: If your vehicle is running right and there are no signs of wear or damage, you'll still want to bring it in for routine service every six months or 5,000 miles. This will help to keep it in great shape for a long time to come.
Oil Change: The oil in your Toyota vehicle plays many roles, like keeping the engine cool, well-lubricated, and protected from road dirt and debris. It's important to schedule an oil change at least every 10,000 miles or 12 months, to keep it fresh and effective.
Battery Inspection: The battery in your new Toyota vehicle will typically last three to five years, depending on your environment and what kind of driving you do. You'll want to get it inspected regularly after the three-year mark or if you notice signs of damage or wear.
Tire Rotation: A tire rotation helps to keep your tires wearing down evenly and prevents alignment complications. It's a good idea to get your tires rotated every 5,000-7,500 miles, depending on your driving style.
For more information on Toyota service and care and to get the maintenance you deserve, schedule a service appointment at Toyota Chula Vista today.