Visit Bankruptcy Car Dealers in Chula Vista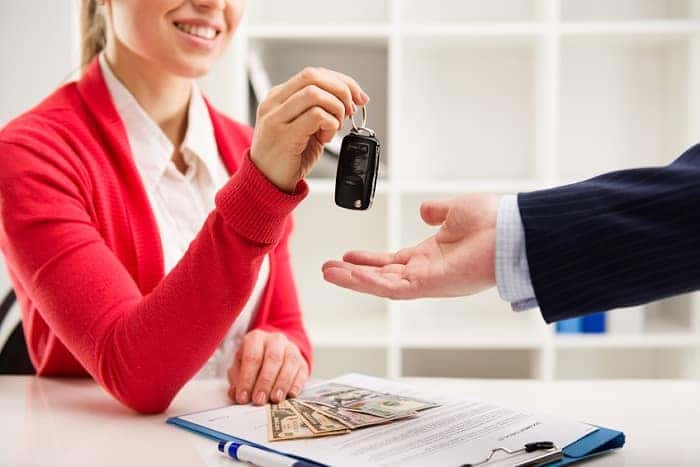 If you're on the search for bankruptcy car dealers you can trust, turn to the team here at Toyota Chula Vista. We believe that exciting, safe, reliable vehicles should be available to everyone, which is why we're here to work one-on-one with your budgeting needs to put you behind the wheel of a Toyota you love.
How Can I Finance a Vehicle After Bankruptcy?
Bankruptcy can have long-term effects on your finances that can make it challenging to get auto loans and support, but you still have options. Here are a few things you'll want to consider when financing a vehicle after bankruptcy.
What Kind of Bankruptcy Did You File? There are two main types of individual bankruptcy, Chapter 7 and Chapter 13, and it's important to understand the implications and effects of each. Do your research and learn about what you owe for the future before you begin the financing process. This will help to protect you when purchasing your new vehicle.
Check and Grow Your Credit: Bankruptcy will affect everyone's credit scores differently, so it's important to stay on top of your credit score and work to build it up again. The higher your credit score, the more financing options will be available to you.
Expect High Interest Rates: Your interest rate and term options will vary depending on how reliable you appear to your lender. If you have a history of bankruptcy, they will likely consider you a high-risk buyer, which is why the interest rate may be high. Always do your research and purchase with a reputable seller.
Save Up for a Down Payment: Because interest rates will likely be higher after bankruptcy, it can be helpful to put as much money as possible down when you buy. This will show you are reliable and help you save on interest.
Learn more about financing a new vehicle after bankruptcy and begin testing out exciting Toyota cars and SUVs right here at Toyota Chula Vista. Schedule an appointment with our Toyota financing team today.