Upgrade Toyota Parts in Chula Vista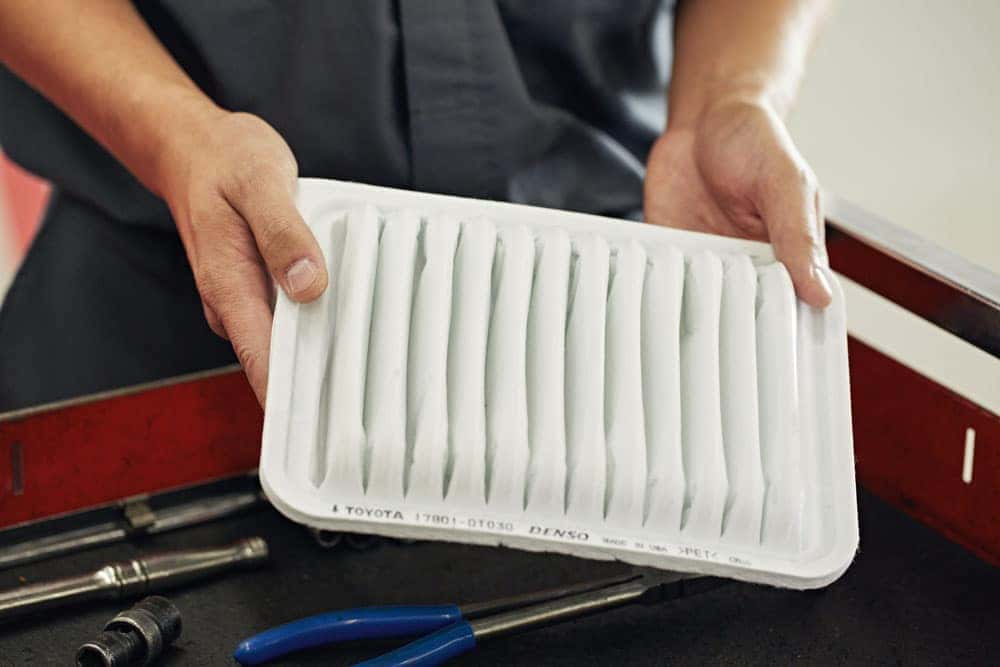 The Toyota parts in your car, truck, or SUV are designed to support you on every adventure, but when you want to take your ride to the next level, Toyota Chula Vista is here to help. Visit our dealership to upgrade your Toyota parts and head downtown, off the beaten path, or out on the open road with new power and technology today.
Toyota Parts to Upgrade
It's easy to upgrade your car with the Toyota OEM parts available here at Toyota Chula Vista. Here are a few of our favorite parts to upgrade at the next service appointment:
Oil Filter: We often talk about oil changes, but it's just as important to replace the oil filter as it is to fill up the oil. The filter captures the dirt and debris from the road, so change it out regularly for a smoother, more efficient ride.
Suspension: Are you looking to tackle tough terrain or try your hand at performance driving? An upgraded suspension makes it easy to navigate the off-road and maintain driver control, so check out your options at our dealership.
Brakes: Performance brakes are a great option if you're planning to head down to the track in your new Toyota. Upgrade your braking and handling systems in Chula Vista today.
Tires: There are many reasons to swap out your vehicle's tires, like weather, driving style, and performance needs. Explore your options here at Toyota Chula Vista.
For more information on Toyota parts and to begin the Toyota upgrade process, visit the service team here at Toyota Chula Vista. We're dedicated to making your vehicle really feel like your own, and it's easy to get started with upgraded parts and accessories.