Toyota Highlander Maintenance in Chula Vista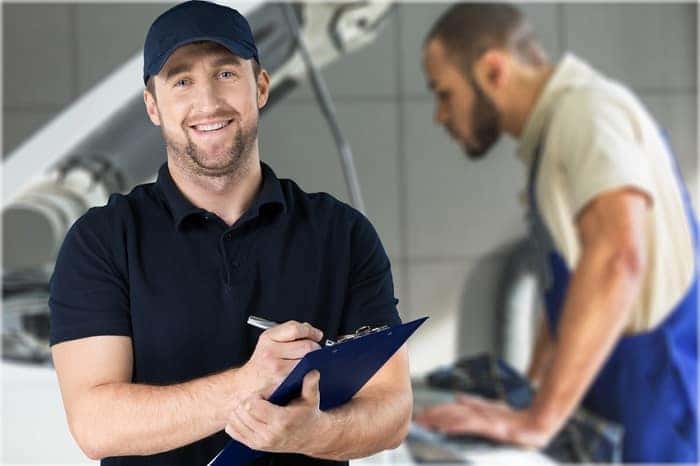 When it comes to Toyota Highlander maintenance, no team will serve you better than Toyota Chula Vista. Not only are we dedicated to providing high-quality and reliable service that you can rely on, but we're also sharing tips and tricks for maintaining your vehicle between appointments.
Here's a look at your Toyota Highlander service and care needs.
Toyota Highlander Maintenance Schedule
Following a routine maintenance schedule may feel like just another thing to remember, but the truth is that there are many benefits to routine service and care. You'll keep your vehicle safe, efficient, and comfortable on every ride. Here are some of the key services you'll want to schedule today.
Oil Change: Our Toyota Highlander vehicles rely on oil for many different systems. It keeps the engine cool, lubricated, and protected from road dirt and debris. That's why your oil should be changed every 3,000-5,000 miles with conventional oil or 7,500 miles with synthetic oil.
Battery Inspection: Car batteries are designed to last three to five years, but your environment and driving style can impact battery capacity. Schedule regular battery inspections after the three-year mark and get battery service right away if you recognize signs of wear or damage like visible corrosion or the scent of sulfur.
Brake Pad Replacements: You don't need to replace your brake pads very often, but it's essential that they're replaced when the time comes. Depending on your driving style, you'll want to replace your brake pads every 30,000-70,000 miles.
Tire Rotations: Regular tire rotations help to keep your tires wearing down at an even rate, which protects your vehicle's alignment, as well. It's a good idea to get tire rotations for your Toyota Highlander every six months or 5,000 miles.
Schedule Toyota Highlander service here at Toyota Chula Vista and keep your car running right for many more adventures to come.