Make Your Tires Last Longer with Help from Toyota Chula Vista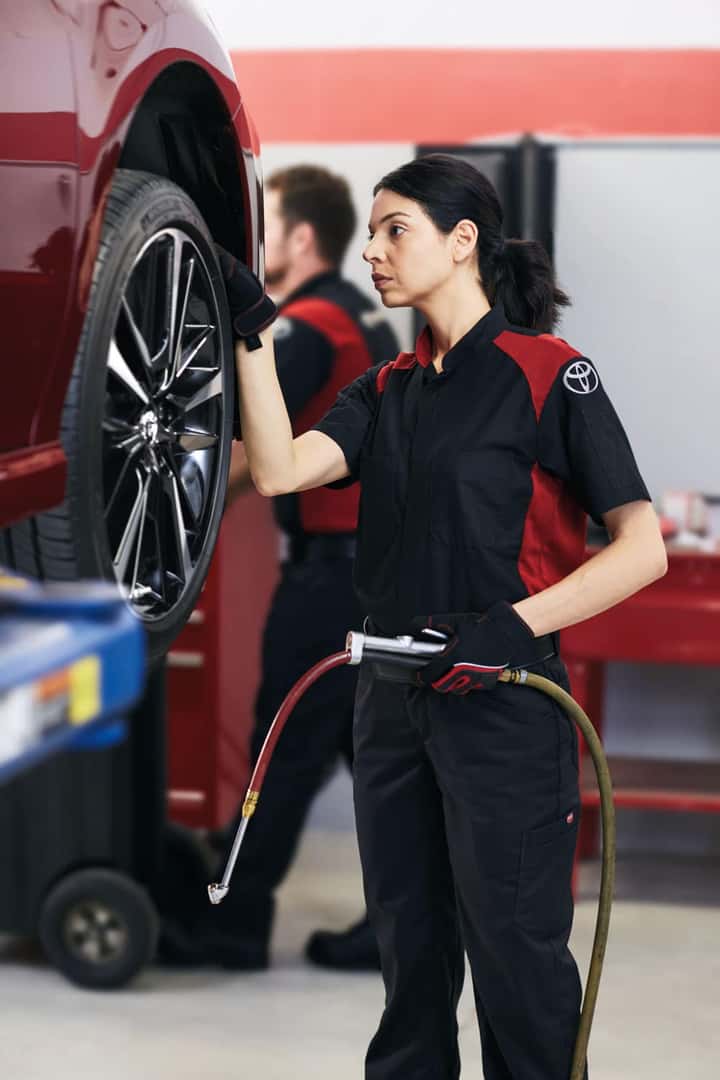 Toyota service goes beyond the next oil change or battery inspection. Here at Toyota Chula Vista, we also want to share the information and resources that will help you to protect your vehicle on every ride, so you can continue to drive your favorite vehicle for years to come, with tires, batteries, brake health and more.
How to Extend the Life of Your Tires
Our tires are our vehicle's first line of defense out on the open road and replacing them can be time-consuming and costly. Here are a few simple steps you can take to help extend the life of your vehicle's tires:
Watch How You Drive: When we do a lot of stopping and starting or we peel out often, it can do a lot of damage to our tires and require early replacement. If you notice you go through tires faster than normal, excessive wear from speedy driving might be one of the reasons why.
Keep Them Filled: Not only will keeping your tires properly inflated help to protect their health and longevity, but it can also improve fuel efficiency and even ride comfort. It's a good idea to check the pressure every 30 days or before a long ride.
Use the Right Tires: Winter tires can give you traction on ice and snow, but they're only designed to withstand cold temperatures. Summer tires won't melt or become damaged in extreme heat. Swap your tires out for the season or your driving needs.
Get Regular Tire Service: Bring your new Toyota down to Toyota Chula Vista for regular tire service and care, like rotations, fill-ups, and inspections. This can also help to protect your alignment and other essential Toyota parts.
For more information on Toyota tire care and other important Toyota services, schedule a service appointment at Toyota Chula Vista today.