Get Toyota Oil Changes at Toyota Chula Vista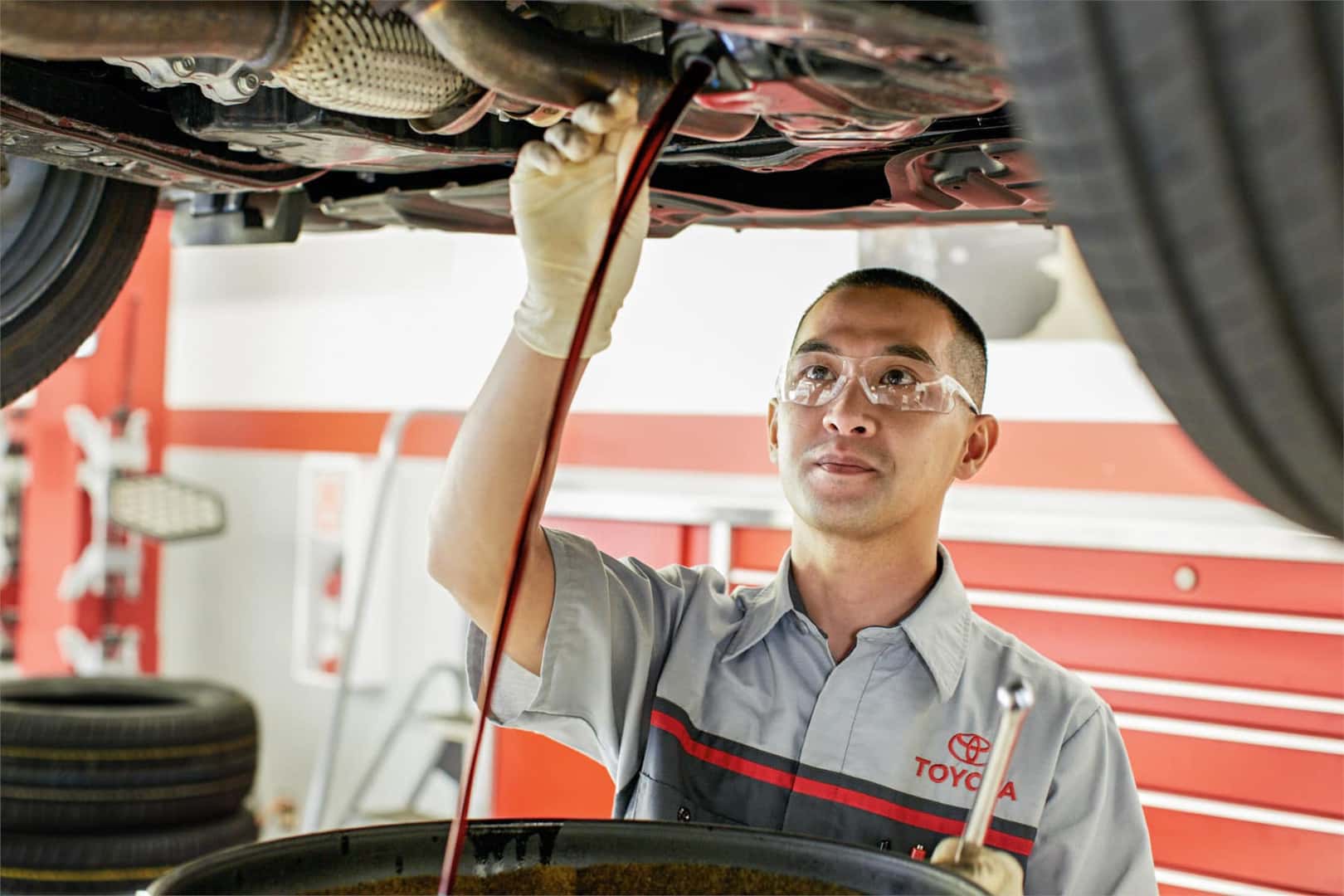 For oil changes in San Diego, you'll want to make Toyota Chula Vista the dealership you turn to first. We can keep your model running smoothly and safely for years to come with the support of our expert service team. If you have questions about the different types of engine oil, we can help answer them, too.
Different Types of Oil
Oil changes are essential to keeping your vehicle running right, reducing the need for costly repairs, and ensuring maximum vehicle efficiency. There are a few different types of oil, however, and it's important to pick the right one for your vehicle.
Conventional Oil: Conventional oil is the least expensive type of oil and performs best in vehicles with low mileage that get regular oil changes. It has few additives for performance or efficiency.
Synthetic Oil: Synthetic oil is designed for performance and can make a big difference down at the track. It is slightly more expensive, however.
Synthetic Blend Oil: You might put a synthetic blend oil in your new Toyota if you're looking for a little more power and capability without the extra cost. As the name indicates, this type of oil a mixture of synthetic and conventional oils, and it is popular with truck and SUV owners.
High-Mileage Oil: A high-mileage oil is designed for vehicles that have over 75,000 miles and can be helpful for preventing build-up and protecting older vehicles from extreme temperatures.
When it's time for the next oil change, make Toyota Chula Vista the Toyota dealership you turn to first. We carry a wide inventory of new and pre-owned vehicles and offer the Toyota car care that will keep them running right. Schedule your next appointment with our service team today.