Find Toyota Battery Service in Chula Vista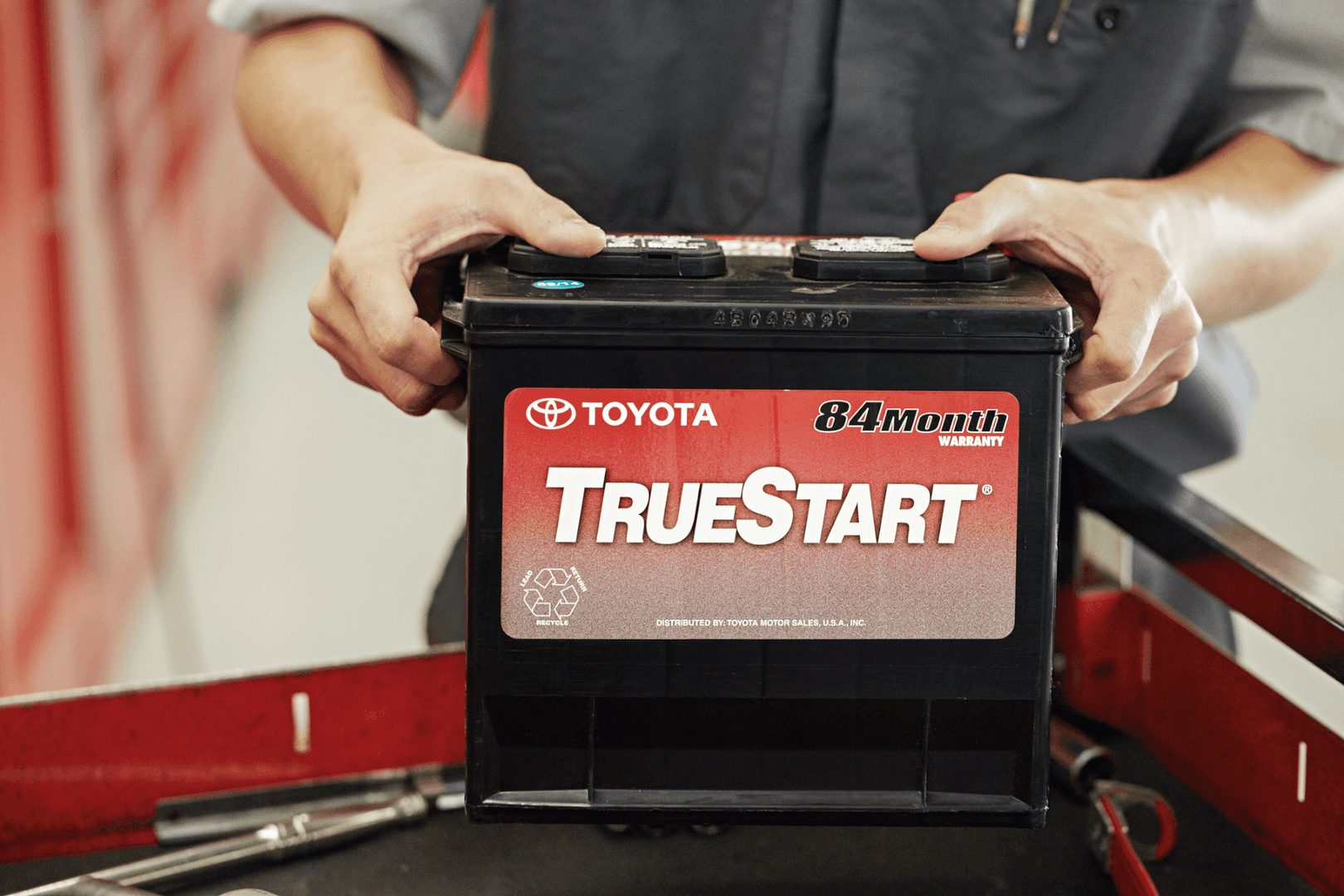 Our Toyota service here at Toyota Chula Vista is top-notch—and it doesn't end after your service appointment is over. In addition to supportive vehicle service and Toyota parts, we also provide helpful information, so you can help us care for your car from home.
How to Preserve Your Battery
Our new Toyota vehicles are built to last, but there are still some steps you can take to ensure your battery and other Toyota parts remain safe and reliable. Here are just a few:
Skip the Short Trips: Short trips can be a drain on the battery since it has to start from a stop more often than it would on long trips. Fewer short trips can help to preserve your battery.
Turn Out the Lights: You want to avoid leaving accessories like the lights or radio on for too long, as they can deplete the battery's ability to hold a charge over time.
Watch the Weather: Car batteries are sensitive to the weather. In extremely hot or cold temperatures, your vehicle's battery can lose its capacity, so avoid the direct sun or house your new Toyota in the garage when you can.
Keep Your Battery Clean: Corrosion and debris are common for batteries, but you still want to do your best to remove them when you can. This will ensure your battery isn't strained when trying to start or run.
Get Regular Toyota Service: When you bring your Toyota down to our service center for Toyota parts and maintenance, we'll inspect and replace your battery as necessary, so you can hit the road with ease.
Get the battery service and car maintenance you and your vehicle deserve here at Toyota Chula Vista. Schedule your next appointment on our website today.