Customize Your Toyota Tacoma in Chula Vista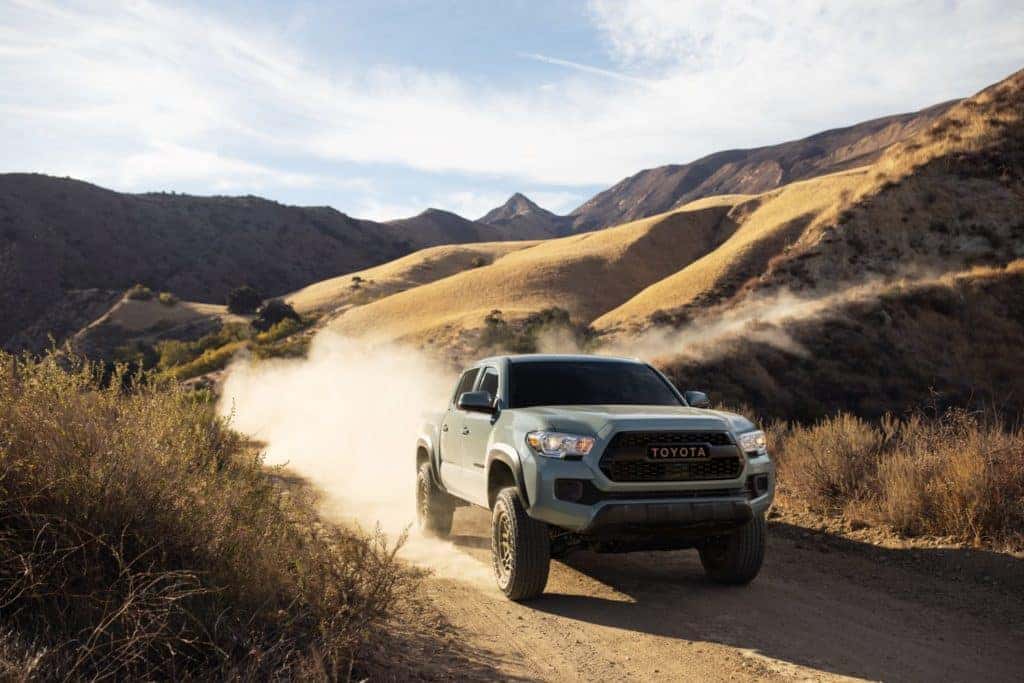 If you're on the search for a Voodoo Blue Toyota Tacoma or another exciting model, Toyota Chula Vista has you covered. It's easy to customize and personalize your favorite Toyota models here at our dealership, thanks to many color and style options. Find the perfect Toyota Tacoma shades and hues for your lifestyle today.
Toyota Tacoma Color Options
We love the Toyota Tacoma—and we're not the only ones. At Car and Driver Magazine they said the Toyota Tacoma, "Earns its off-road cred," calling it, "durable and highly configurable". And that configurability extends to the many great color options available for the new Toyota Tacoma. It all starts at $26,500 MSRP and comes in some of the following color options:
Barcelona Red Metallic: Go for a bright and bold red exterior that really stands out with Barcelona red metallic. The little extra shine makes all the difference.
Army Green: If you love adventures off the beaten path, army green might be the right color for you. This stylish, all-natural color is perfect for every camping trip.
Blue Crush Metallic: Blue crush metallic is a bright and exciting shade that won't overwhelm. No matter where your next ride may take you, your blue crush metallic Toyota Tacoma will really make a statement.
Lunar Rock: Lunar rock is the shade for adventurers. It's the perfect blend of light gray and a touch of blue-green that matches every outdoor adventure.
Midnight Black Metallic: The Toyota Tacoma isn't a vehicle that messes around, and neither is the midnight black metallic paint shade. Your powerful and capable new truck really looks the part with this sleek black shade.
Explore these great color options and more when you come down to Toyota Chula Vista and take the first test drive in a new Toyota Tacoma.