Benefits of Scheduling a Toyota Oil Change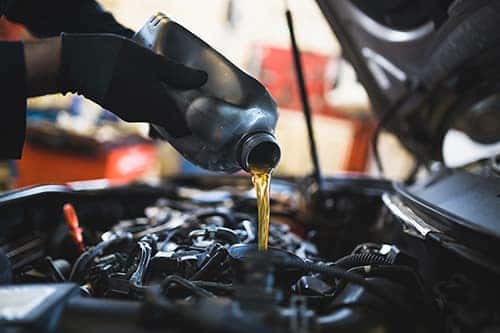 When it's time for the next Toyota oil change, come down to the service center at Toyota Chula Vista. We're not just dedicated to putting you behind the wheel of a new or pre-owned Toyota car, truck, or SUV. We also want to ensure that those vehicles drive as safely and reliably as the day you first took them home, with routine service and care.
What Are the Benefits of a Toyota Oil Change?
Bringing the car down for service might feel like just another thing to remember, but the truth is that there are many benefits to routine oil changes. Here are just a few:
They Keep Your Vehicle Safe: Our cars rely on oil to keep the engine lubricated, cool, and protected from dirt and debris. When the oil become saturated with grime, it can't do its job as effectively. Changing out the oil regularly will keep your vehicle responsive and reliable.
They Improve Vehicle Efficiency: The cooler and more capably your vehicle is functioning, the more money you'll save at the pump. With regular oil changes, you'll reduce your impact on the environment and improve your time off the line.
They Help to Maintain Vehicle Value: If you're planning to sell or trade in your vehicle down the line, then regular oil changes are essential. The more comprehensive your vehicle's service history, the more vehicle value you'll see returned.
They Keep the Ride Comfortable: Routine oil changes ensure every drive is smooth and enjoyable on the road. If your ride becomes rough or uncomfortable, it may be time to schedule an oil change.
Learn more about the benefits of regular oil changes and schedule Toyota service you can rely on at Toyota Chula Vista today.